Wedding & Event Consultations
Whether you are hosting a wedding, a birthday party, a puberty ceremony or an Arangetram we know that they are very special events, a once in a lifetime experience and we know you want to get it the right the first time. We provide a free event consultation. A chance for you to discuss your needs and a chance for us to show you how we can add that WoW factor to your day. As soon as you know the date of your wedding 0r other family events we advise you to contact us to discuss your ideas and requirements. Our staff all speak a variety of languages – including of course Tamil!
Our experienced designers will show you a variety of images and guide you through the whole process. We can advise you of all of the services that Tamil Wedding London can offer you to make your wedding the most perfect day.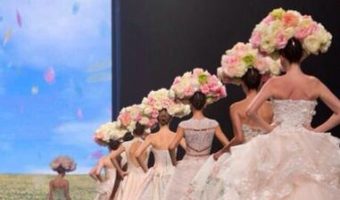 Asiana Wedding Fair London - Bespoke Model Headdress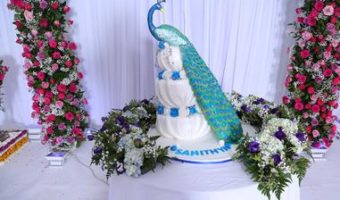 Puberty Ceremony with flower peacock and elegant floral arch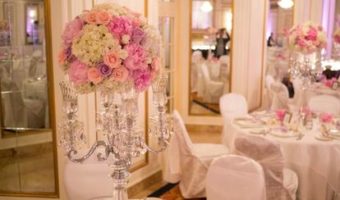 Elegant Candelabra Wedding Flower Table Arrangement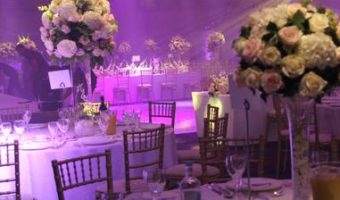 Grosvenor House Hotel London - wedding flower table arrangements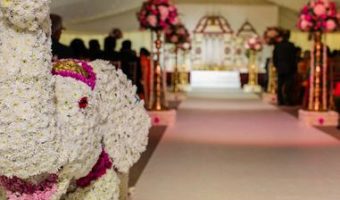 ​​​Traditional Manavarai with aisle decor and floral elephant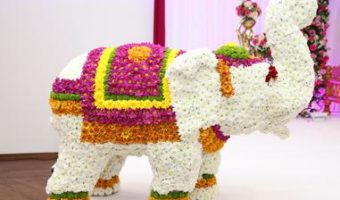 Floral Elephant in reception area
Ask about our special themed weddings, woodland weddings with beautiful floral chandeliers, romantic weddings using pastel wedding flowers with lots of candles and scents or our sparkly diamond themed wedding with bling and the most precious gem coloured flowers.