Puberty Ceremony… Coming of Age Ceremony
The coming of age ceremony (puberty ceremony) is a very special time in a young ladies life. Tamil Wedding London can make this event memorable for you and your daughter. Please contact us to discuss your requirements. Tamil is spoken here.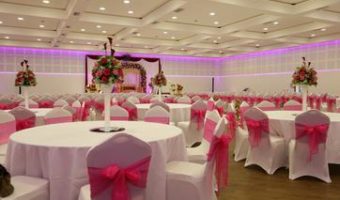 Tall floral table arrangements at the puberty ceremony.
Setting the stage for a special event - the puberty ceremony for a beautiful young lady.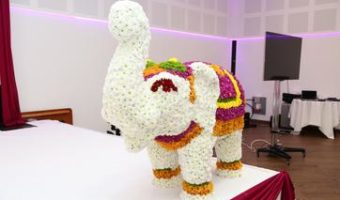 Even the flower elephant was was happy to be at this special Puberty Ceremony designed by Tamil Wedding London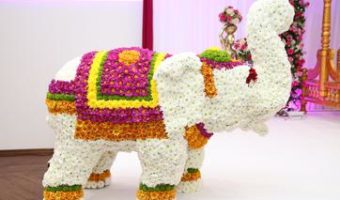 The family just loved this floral elephant, made by hand for this special Puberty Ceremony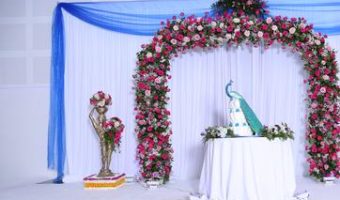 Tamil Wedding London designed a full stage with a fresh flower arch and floral peacock at this beautiful Puberty Ceremony. The blue backdrop complimented the stage.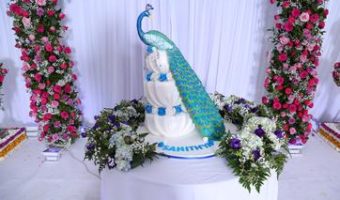 Fresh flower Arch full of pink roses and gerberas at this Puberty Ceremony. Tamil Wedding London just loved the peacock!